TRAC's
Older Child Presentations
For more information about TRAC's Waiting Child please contact:
Cody Webb
CSR Specialist
Fourth Avenue, Suite 310
Pittsburgh, PA 15222
Phone: 412-471-8722 ext. 219
Daniel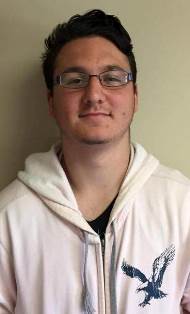 What's up? My name is Daniel and I'm a pretty chill dude. And what can I say? My chillness is shown in my personality: I am a relaxed person who likes to watch the world go by. I'm a big fan of chilling in my room with a book or T.V. show, especially fantasy novels and shows. Also video games. Video games are sweet. Oh and by the way, those are my drawings. I love to draw and make art. That's not to say I'm lazy, no way. I have straight A's at my current school and am working on learning masonry and hope to learn advanced manufacturing. I come from a place that believes in working with our hands to build and fix things, and I hope to carry on that tradition as I grow. I'm 17 now and have been putting a lot of time into the person I want to be once I'm an adult. One thing is for certain though: I'm going to stay chill!

As far as meeting people and new families, let me say this: I don't want to live the rest of my youth in placement. That really bums me out. I miss having a space that is my own, family and friends around day-to-day to "kick it" with, and just experiencing life. I need adults in my life who are going to support me, but allow me to learn and experience life at my own rate. I have been a lot of places and met a lot of people. From that I can say that more than anything, I need an adult that is going to grow with me, not make me grow in their image. Also, you gotta be able to cook, because I know I am able to eat. Just a little hint :)

---
Morgan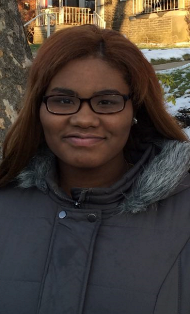 Hi! My name is 'Morgan'. I am a 16 year old African American female currently living in Pittsburgh, PA. People describe me as outgoing, funny, chill, fun loving, and intelligent. I enjoy traveling (I really would like to go to Jamaica some day), shopping, movies, music, swimming, and exercising. I hope to someday work in the medical field or become a lawyer. I know this means I need to work very hard and go to a good school, so I'm always looking for potentially awesome colleges. I would like to one day move out of Pittsburgh and see some other parts of the country!

Right now, I am looking for my forever family. I need a family that will love and support me. I want them to stand by me through my journey to reach my goals. I am open to living with any family of any arrangement, gender, religion, or race. Finding a family is very important to me because I deserve a fresh start and to be loved for who I am. Are you that family? I hope so!
---
Madison
Hello everyone! My name is 'Madison' and I want to meet YOU! One of my favorite activities is to meet, chat with, and learn about new people. I think you could call me somewhat of a social butterfly. Hanging out with people and talking about music, dance, animals, and even playing games are some of my favorite pass times. Because of my love for being around people, I have gotten involved with a bible study group, a local choir, and just recently gymnastics. I like to stay active and have plenty of things to do to help me get my energy out. Because I'm a people person, I hope to be someone who helps others when I grow up. I'm thinking I'd be pretty good at being a nurse, or a teacher, or maybe even a doctor! On top of this, I LOVE music. Singing and dancing are what make me happy! I love Drake and Nicki Minaj the most. Maybe we can jam to them together sometime.

What I need the most is a nice family who will love me for who I am. I think they would need to be passionate, playful, caring, and understanding. I need someone with patience because sometimes I get a little upset and need a minute to get back to my normal happy self. But don't we all! I want to love and be loved which I think is a very fair thing to ask.

I hope we meet soon!