TRAC's
Older Child Presentations
For more information about TRAC's Waiting Child please contact:
Khalilah Martin
CSR Specialist
307 Fourth Avenue, Suite 310
Pittsburgh, PA 15222
Phone: 412-471-8722 ext. 220
kmartin@3riversadopt.org
Gina
DOB: 09/11/2001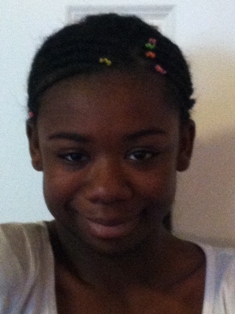 Gina is a beautiful 11 year old African American girl with a huge personality. She is very energetic, talented, and driven. She enjoys watching her favorite shows on TV and reading. She has a passion for art and works really well on art projects. Gina is currently involved in activities such as dance, craft making, and art.
Gina is in the fifth grade. She enjoys most subjects in school, but does not have a favorite at this point in time. Gina is a great student. She loves to read and play board games. Her favorite food is pizza and spaghetti. Her favorite colors are purple and pink. Gina is a typical pre-tween that enjoys spending time with friends, talking on the phone, and listening to music. Her favorite performer is Justin Beiber and she has the "Beiber fever". Gina has hopes of one day to meet Beiber or to able to attend a concert. Gina not only listens to pop music, but loves hip hop/R and B, and gospel as well.
Gina would like to be a part of a family with one or two parents. She will do well in the home being the only child. She will do great with a single parent that can provide her with the love and attention that she deserves. Gina is looking for a family that will love her unconditionally. Gina is legally free. All families will be considered for her.

---
George
DOB: 12/08/2002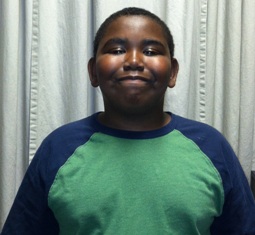 George is a handsome 9 year old African American boy with a huge personality. He loves playing football and his favorite position is a defensive lineman. His favorite team is the Pittsburgh Steelers and has hopes of one day trying out for the team. He believes he can be a true asset to the Steel Curtain defense. George also is a very big Star Wars fan. He loves to collect anything Star Wars and is very willing to share his love of Star Wars with anyone he meets.

George is in the third grade. He loves all his subjects in school, but enjoys math the most. George is a great student. He loves to read and play board games. His favorite foods are pizza and enchiladas. His favorite color is red and he enjoys drawing and sticker collecting. He is very interested in animals and science. George loves to talk about the different species of dogs that he has learned about. He is an average 9 year old that loves to play with his friends outside.

George prefers to have a two parent family. He will do well in the home being the only child or with older siblings. He would be great with an older brother who could be a mentor. George is looking for a family that will love him unconditionally. He would also love to have to opportunity to play football when he becomes part of his forever family. George is legally free. All families will be considered for him.
---
Kay
DOB: 12/06/1993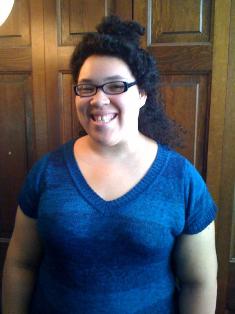 Kay is a beautiful, outgoing girl with a contagious smile. She enjoys going to the movies and playing video games. She's an avid nature lover and enjoys talking walks. She also loves trips to the zoo and theme parks. She enjoys musicals and plays and often participates in the stage production process.
Kay is in the twelfth grade and she likes school. Her favorite subject is English. Kay loves to read and prefers fantasy novels. She also loves to write. She wishes to receive a degree in Journalism in the near future. Kay is very articulate and exhibits qualities of a strong leader. She is very open to different cultures and traditions. Her favorite color is purple and she loves to shop.
Kay prefers to have a single or two parent families. She will do well in a home being the only child or the youngest. Kay is in so many ways is a typical teenage girl; she needs the love, guidance, and role modeling only a strong, caring parent can provide.
---
Lea
DOB: 4/6/2000
PAE #: C0211266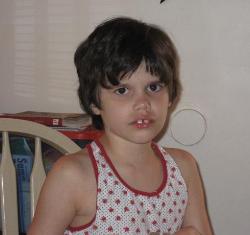 Lea is a very special young lady who will need a very special and committed family. Lea has autism and is pretty much non-verbal. She does say some simple words, but mostly gestures or makes sounds. Lea is a very sweet girl with a great smile who needs her forever family to just love her the way she is. Lea loves to do puzzles and will sit and work on them for awhile. She also likes to jump on the trampoline and sometimes likes to watch movies.
Lea come sometimes be easily over stimulated so a calmer quieter environment would work best for her. She does not someone to help her with her personal care. She attends an autism support classroom in a public school and does pretty well at school. She does do best in a well structured environment and does not take to change easily. Going out in public places needs to be planned for Lea because it can become overwhelming. Lea needs a very loving, patient and experienced family. Lea is legally free and all families will be considered for her.
---
Mack
DOB: 10/12/1996
PAE #: C02AA65
Mack is a very energetic and talkative young man. He loves to talk about everything, but especially wrestling!! He loves watching wrestling and anything to do with wrestling. He also likes to play video games. Mack is a young man who is interested in a lot of things. He loves football and his favorite team is the Steelers. He is also a big fan of basketball and Michael Jordan. Mack likes to watch some TV and movies and when he does he likes Spongebob and Home Alone. Mack is currently in the 6th grade and says school is ok. Gym class is his favorite part of the day and his least favorite is math class. He says he sometimes likes reading and right now he enjoys reading Berenstein Bears books. He likes to eat macaroni and cheese and pizza, but no green beans.
Mack needs a family who can keep up with him because he is a busy guy! He will need a lot of one on one attention and will need someone to keep on him with his school work. He does attend a life skills class. He would like a two parent home. Mack needs to be in a home where he is the youngest. Mack needs a family who will help him learn right from wrong and teach him things while being patient and understanding. Mack does have a seizure disorder but it is very well controlled with medication. Mack is not yet legally free and all families will be considered for him.
---
Ramona
DOB: 07/15/2006
PAE #: C02AA85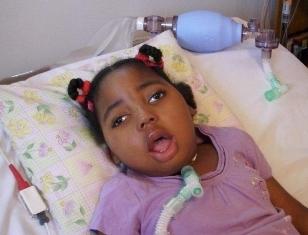 Ramona is a very special young lady. She is a beautiful four year old little girl who has a lot of medical needs. Ramone is in a wheelchair and depends on a ventilator and G-Tube to help keep her stable and healthy. She is a young lady who has been through a lot in her young life and has been the strongest of fighters. She will need total care for the rest of her life and needs a very special family to become a part of.

Ramona currently lives with a foster family and her foster family speaks so highly of here it is obvious they care. They talk about her changes and progress and for her they are big changes where others may see them as minor. She loves music and it is very calming to her at bedtime and she likes upbeat music as well during the day. She loves to be talked to and touched and moved around in to different positions. She likes the hustle and bustle of her current home and seems to respond when the dog barks. She will continue to need extensive therapies and care to continue on her journey.

Ramona is a special girl and needs a very special family. Her family needs to be comfortable with all of the medical needs as well as be able to attend all doctors appointments needed. Her family will need to be willing to attend special training on how to care for Ramone and all of her needs. She is not legally free for adoption and all families will be considered for her.
---